Customer Review


These photos and reviews are provided by our customers. We would like to thank our customers for their effort for the photos. Please send us your photos of the furniture you bought from us to info@retrodesigns.com.au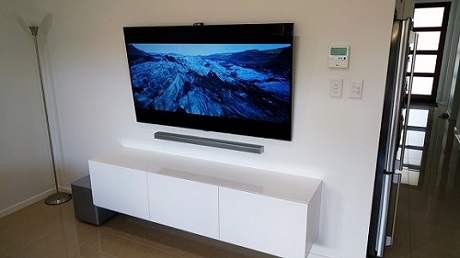 "I would like to thank you for the prompt delivery of my 1.8m Majeston White Floating TV Cabinet. I was very impressed with the quality of the piece. It is very well constructed and the paint finish is outstanding. It looks just like I imagined it would, fantastic! Thank you Kind Regards"
Scott A. Glengowrie SA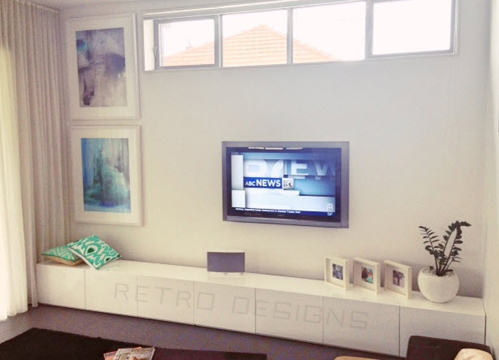 "We recently purchased several pieces of furniture from Retro Designs and the quality is of the highest standard, you would find it very difficult to find this type of quality modern furniture at the prices they offer. We highly recommend Retro Designs if you are purchasing furniture sight unseen from pictures online, you will be surprised with the quality, and it is wonderful these days to get the type of service they provide - nothing is too much trouble and they were always ready to assist and keep us informed."
Joanne & Geoff H. Ferntree Gully VIC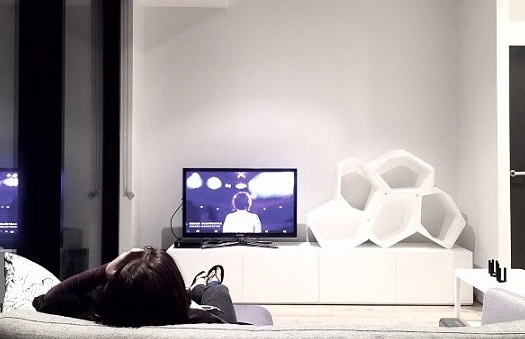 "I thought I'd reply to let you know that the TV unit has arrived and I am absolutely pleased with it. The finished quality is excellent and it looks really polished, fits beautifully"
Caleb C. Melbourne VIC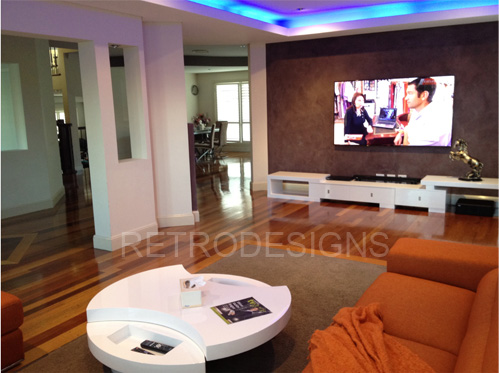 "Hi. We received our entertainment unit yesterday. We purchased our unit sight unseen online and I can't stop looking at it as it is good quality, modern, and looks just like in the picture. Thank you for your service and the quality furniture. I will be recommending you to as many people as I can. Denise of Canberra"
Denise D. O'Malley ACT
---
"We have received our order.WOW love love love it. Service is fantastic & I will be telling all my friends. Thank you so much. Jennifer"
Jennifer L. Tamworth NSW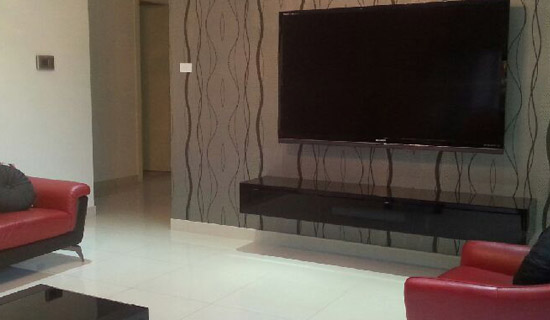 "Would just like to tell you how pleased we are with our Lynia High Gloss Décor Hanging Cabinet. Fantastic that we could alter the length of it to suit our space. Thankyou thankyou"
Helen s. Murray Bridge SA
---
"Hi, I just wanted to let you know that we have received the final part of this order and it all looks great. Thank you for all your help, we are very happy with the service we received from you all at Retro Designs. Have a great Christmas Regards Jan Finnin"
Jan F. Rosanna VIC
---
"Hi, order received. I just wanted to say I am really pleased with the service you have offered and the coffee table now looks perfect. thankyou very much"
Gwenda H. Wagga Wagga NSW

"I received your goods all the way to TAS in good form, So pleased with the result. Such sexy products at reasonable prices!"
Janette T. Electrona TAS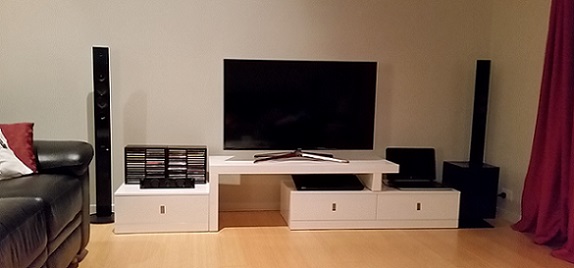 "Thank you so much for the buffet, your furniture is just as promised . I am very impressed with your service and products."
Marie S. Carindale QLD

"Just like to let you know that I appreciate your honesty and professionalism regarding my purchase. I am more than happy with the approach that RetroDesigns have taken to satisfy me as a customer. You make the consumer feel confident and protected for future purchases. Best regards and many thanks."
Robert P. Corowa NSW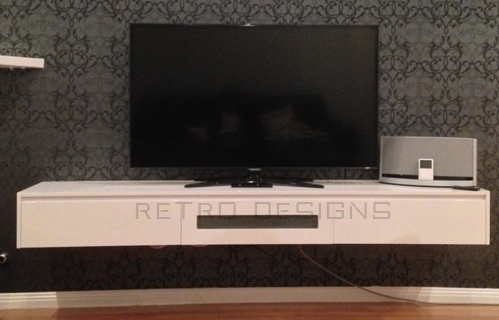 ---
"I would like to say a big thankyou to your company I ordered a black tv cabinet which only took 24 hours to arrive. the quality of your furniture is excellent I am going to recommend your company to all my friends family and every one I work with, thank you so much, I have never had such great service from the time of ordering to the time I received my beautiful cabinet, I will be ordering all my furniture from your company in the near future . once again thank you very much Kerry laskey Adelaide s.a."
Kerry L. Adelaide SA

---

"Hello, I have received the item and am VERY PLEASED with the quality of the product and the extremely prompt processing of order provided by you. I look forward to shopping with you again in the near future. Kind regards"
Dr. Stephen L. Woolloomoolloo NSW

"Hi Just a note of thanks for your fantastic service. The delivery can today and my TV unit was all in one piece. The delivery driver was so accommodating also as he had to take back the other unit and took a lot of time preparing this. I am very impressed with your service and will be visiting your showroom to look at some other pieces I like. Pity more companies do not follow your great customer service skills. We¹ll done Retro Designs. Many thanks, Marilyn"
Marilyn B. Miranda NSW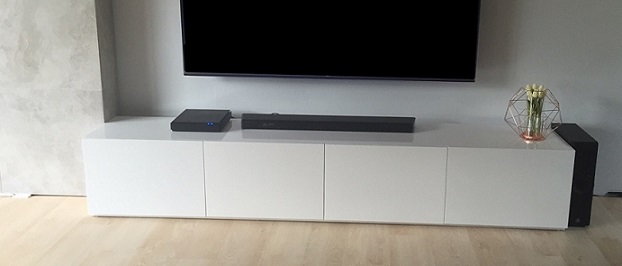 "Good Afternoon, I would like to let you know that I received my order last Tuesday, extremely fast delivery. Just love the products and am pleased to have visited your warehouse whilst visiting in Sydney which confirmed my purchase via internet. I will certainly keep your site in mind as I'm always looking for something different!. Thank you again, Best wishes Val"
Valerie T. Armidale NSW
---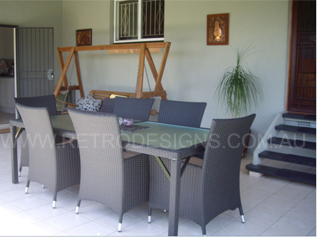 thank you very much - I really like my new setting and it has improved my outside area hugely!
Lesley Tesolin QLD

"Just wanted to compliment you on the wonderfully fast delivery service - couldn't have asked for better. Also, am extremely pleased with the table I purchased."
Joycee B. Calala NSW

"I ordered the Sentara High Gloss TV Cabinet With Glass Sliding Door & Drawers on Monday and received it in Thursday... thanks for the brilliant service. I love the unit... it's exactly what I wanted and the price certainly was right! I will be recommending you guys for sure."
Jacque W. Narre Warren South VIC

"Merry xmas Teresa and your team. We had our furniture delivered on tuesday. very happy with the product very nice. But most of all what a great Guy your Courier is. It is not a ideal place for deliverys 5th floor apartment but hey no problem for Dan (his name) helped unpacking & would not except a generous tip please thank him again great person very much appreciated. Regards Lilo Townsend & Bram Koolhoven"
Lilo T. & Bram K. NSW

"We would just like to thank you for your wonderful service and the way our item was packed. Very professional. Love the item....perfect. Once again thank you. Regards "
Bev C. Yulara NT

"Hi there, I just wanted to say thank you for the two coffee tables we received last week. They look great, and I must commend you on the ease of ordering and the speed of receiving the goods. Kind regards"
Fiona J. Epping VIC

"I received my coffee table today, so i thought i would let you know im very very happy with it, great price great service great furniture, I'LL BE BACK :) THANKS GUYS YOU ROCK!!! Regards "
Maria T. Greenwith SA

"Thank you very much for my order.I really appreciated how quickly I was able to receive my order."
Brendan Vandervliet

"Hi just wanted to say thankyou for the cabinet we purchased Monday lunch time. It was delivered to my work Tuesday morning at 9 am . That's Sydney to Wauchope (mid north coast)in less than 18 hrs. Fantastic . We are very happy and look forward to shopping with you again soon."
Jo-anne W. Werribee VIC

"Thanks for your prompt attention…you will be pleased to know the table just arrived on my doorstep 1150 Wednesday. What great service good to know and when all goes well the system works perfectly Happy to recommend RETRO DESIGNS to anyone. This by the way is my second order for this table a friend came to my home for dinner Monday night and fell in love with the table so I was able and happy to do the ordering for her she will thrilled that it has arrived so soon With very kind regards "
David M. Windsor VIC
---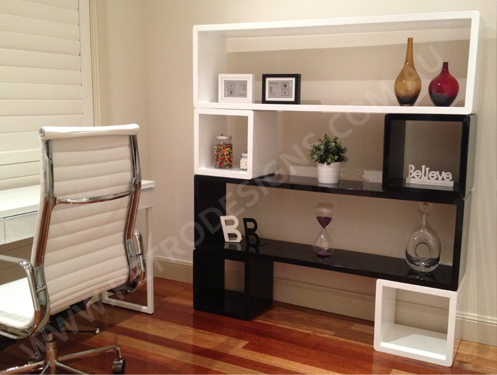 ---

"Thank you so much I am very happy with my purchase and your service I have passed the details on to friends that are interested in making purchases."
Renee Nott
---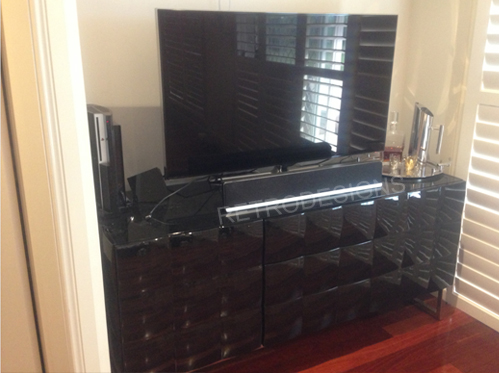 ---

"I am writing to thank you for your excellent service and quality on a coffee table that I ordered from you. The transaction from order, payment to delivery could not be faulted. We live in a rural area in Victoria and the delivery driver was fabulous with his communication and manner. A pleasure to deal with you. Kind regards, Cathy"
Cathy Booker
---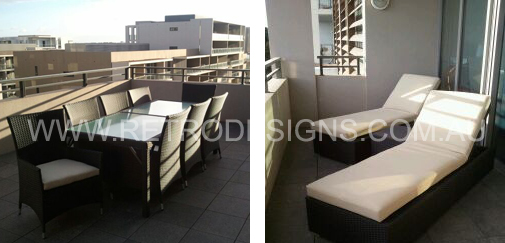 ---

Hi, just wanted to thank you for my order arriving in pristine condition and to say that I'm very pleased with my purchase. I'd like to add that I was nervous about buying furniture online and now feel that my nervousness was unfounded as it all turned out great! cheers, Clive
Clive Wharton
---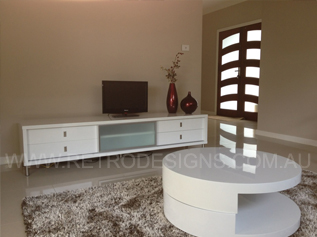 ---

"Hi there Just wanted to say thank you, our cabinets arrived on Saturday morning exactly when the driver said he would be here. We were really pleased when they carried them into our living room for us as they are very heavy. I always get a bit nervous when we purchase any furniture as you don't really know how it will look in your own space. But these cabinets are exactly as we expected, they fit perfectly and we are really happy with the result. Great variety on website, great quality and great service."
Karen Baccon

"Thank you so much for the excellent and very prompt service. Love the coffee table. Can't believe that I ordered it at 10pm Tuesday and it was in my living room before midday Wednesday! Warm regards,"
Tatiana Coulter
---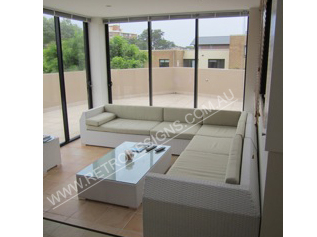 ---

"Guys, Job well done. I was skeptical when i saw all the positive comments on your website. But I must say I have never received a package that fast in my entire life. You guys actually got the package delivered faster than a store that is 500m from my house! Very impressed and will be buying more furniture from you guys for sure!"
Jonathan Byrnes
---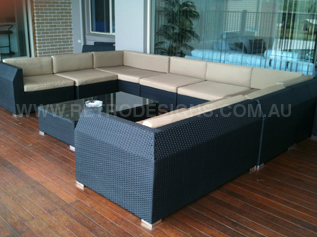 ---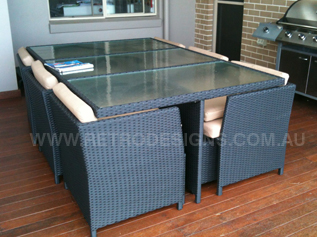 ---

Just wanted to say a huge thank you for delivering the TV Unit yesterday. It has been a very long wait(pre-order) but trust me it was worth it! :) It looks a million dollars! We saw some over the weekend at more than 3 times the price. Very well made and beautiful finish :) Once again many thanks.
Rajesh Kansara
---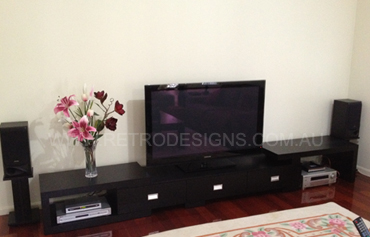 ---
The TV unit we ordered online Sunday, we received yesterday (Monday). We were extremely satisfied and happy with the unit, the timely delivery and your staff (Sydney to Sydney metro delivery)
Ben & Helen Parker
---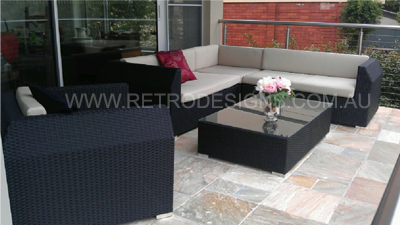 ---

I just wanted to thank you for the great customer service I received. It was a pleasure dealing with Sara. Good job.
Renee B
---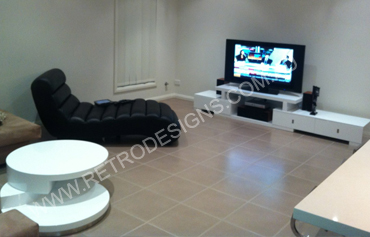 ---

You guys make buying furniture very easy online. Present to deal with and easy transaction. Love our new coffee table, it's very beautiful. – David Anderson
David Anderson
---

When I visited this site, I quickly felt in love with a coffee table that I couldn't find anywhere else. It is finally sitting in our living room. Very happy with the quality and design. Will definitely shop again.
MelissaChamps
---

One of the best purchases on the internet for us. Excellent quality and heaps fast delivery. Thank you Retro Designs!
Graham S.
---

Your site is very easy to use. Love it. Julie H.
---

Yep very happy with our TV unit. We are amazed by quality and precise detail of the design. Excellent value for money! We our now considering purchasing another item for the house :)
TroungThi.
---

We just received our coffee table and want to say thank you for this beautiful item. It fits perfectly in our house. Love it and keep up the good work!
JoanneGeelong.
---

I don't usefully bother writing a review but I have to give my hat off to you guys. We received our TV cabinet yesterday and very happy with the outcome. You guys rock! Thank you guys!
StevenJ
---

Great service, great price for a quality item and easy to shop! Thank you!
Michael D.
---

Thanks heaps Retro Designs for this wonderful Coffee Table. I must say it is very easy to assemble (did it in minutes). I'm very happy with the quality. Hope you keep it up becoz we are renovating our house at the moment. CHeers.
Michelle@Stevens
---

We bought a coffee table as a wedding gift and kinda took a gamble so to speak. We dropped by the other day and was relieved by the quality they had received. Happy to receive their compliment! We are thinking of getting one for ourselves.
Fiona B.
---

We couldn't be happier with the TV cabinet we purchased. Thanks to the lady on the phone for the honesty and prompted service. Happy to see such a wonderful service
Julie W.
---